Leatherback Turtle nesting at Bhang neck lake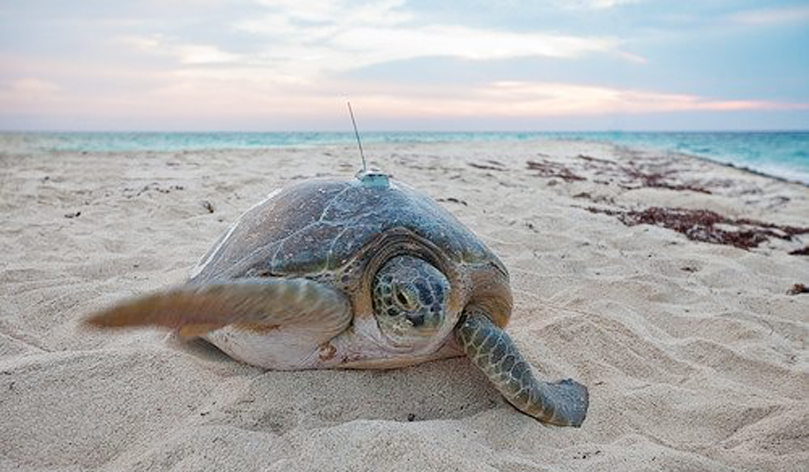 South Africa Outdoor ActivitiesTurtle Tours in South Africa
The quiet and docile turtle might not be at the top of everyone's 'to-do' list, but South African turtle tours are fast becoming a sought after and fascinating experience.
Experience a mid-night Turtle nesting tour between November and February each year. During this season, it is when the leatherback and loggerhead turtles come back to lay their eggs every year after crossing the oceans. It becomes an unforgettable experience to witness a giant leatherback which is nearly 2 metres in length or loggerhead turtle as they perform such a miracle.
The magnificent Elephant Coast in South Africa stretching from St Lucia to Kosi Bay is known as 'turtle country'. Turtles are generally secretive animals and are therefore not regularly sighted. Turtle tours however, will provide you with this rare opportunity to gain a greater understanding of these fascinating creatures.
There are a number of different turtles that are found in the Zululand region of South Africa namely the Leatherback Turtle, Loggerhead, Olive Ridley, Green Turtle and the Hawkbill. However, only the loggerhead and leatherback turtles breed in these waters and lay their eggs on these shores.
The Leatherback is the largest sea turtle and is approximately 130 – 170 cm in length. This turtle has very long flippers and a rubbery shell and weighs approximately 400 kg. It also cannot withdraw its head and may dive up to 300m. The Loggerhead is a large brown turtle and its body is approximately 70 -100cm in length.
Female turtles nest at high tide on moonless nights in summer and lay 6 – 9 clutches of eggs. Each clutch contains approximately 100 -120 eggs. During January and February the baby turtles break out of their eggs and head back to the sea. To actually sight these gorgeous baby turtles is short of miraculous and absolutely awe-inspiring.
The number one destination for South African turtle tours is St Lucia Wetland Park located on the north-eastern coast of KwaZulu Natal. St Lucia Wetland Park is one of the jewels of the South African coastline and was the first in South Africa to be declared a World Heritage Site. It boasts 328 000 hectares of pristine natural ecosystems including swamps, lake systems, beaches, coral reefs, wetlands, woodlands and coastal forests.
The park's wide variety of ecosystems and natural habitats provides for an astounding diversity of species in the area including the Giant Leatherback turtles. Go on guided South African turtle tours and witness this giant creature in all its glory.
Turtle tours in South Africa promise awesome opportunities to witness these rare and endangered creatures. Viewing these magnificent creatures will be a once in a lifetime experience that will not be forgotten.
WHERE?Kosi Forest Lodge, Kosi Bay Nature Reserve, Elephant Coast, KwaZulu Natal.
WHEN?Every night from 15 November to 15 January.
HOW MUCH?Price on request
OVERNIGHT?Stay at accommodation in Kosi Bay, in KwaZulu Natal
Contact
Kosi Bay
Kwangwanase
Zululand
KwaZulu-Natal South Africa
Opening hours
Monday

Tuesday

Wednesday

Closed

Thursday

Friday

Saturday

Sunday